Mumbai, April 24
Aiming to strengthen the task of oxygen supply, the Indian Air Force in its run to fight against COVID19, airlifts empty Oxygen Containers in Maharashtra to filling stations.
One C-17 of Indian Air Force was airborne from Hindan air base for Pune Airbase today, 24th April 2021 at 08:00 am . The aircraft arrived at Pune at 10:00 am. The jet is being loaded with empty container trucks for Liquid Medical Oxygen. The aircraft will depart Pune and offload these containers at Jamnagar Air Base by 1:30 pm today.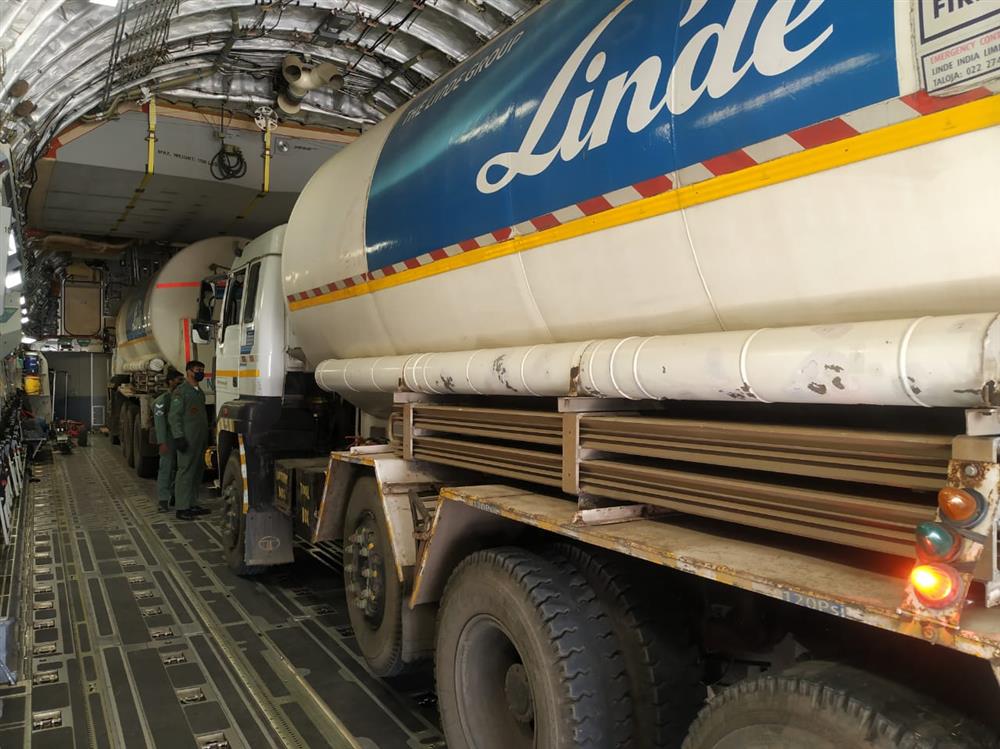 Also IAF has deployed its C-17 which was airborne from the Hindan Air Base for Changi International Airport, Singapore today at 2 AM. The aircraft arrived at Singapore at 07:45 am. After loading four containers of cryogenic oxygen tanks, it will depart Singapore and land at Panagarh Air Base in West Bengal and offload these containers by this evening.