Mumbai, Oct 8

Indian Naval Fast Attack Craft (IN FAC) T 80 was decommissioned yesterday (07 October 21) at Naval Dockyard, Mumbai in an impressive yet poignant ceremony. Rear Admiral Krishna Swaminathan, AVSM, VSM, Chief of Staff, Western Naval Command, was the Chief Guest on the occasion.

The ship rendered yeoman service to the Navy and nation for over 23 years, and was the first of the Super Dvora Mk II class, built by M/s lAI Ramta at Be'er Sheva, Israel. She was commissioned into the Indian Navy on 24th June 1998 by then Vice Admiral Madhvendra Singh, PVSM, AVSM, ADC Flag Officer Commanding-in-Chief, Western Naval Command.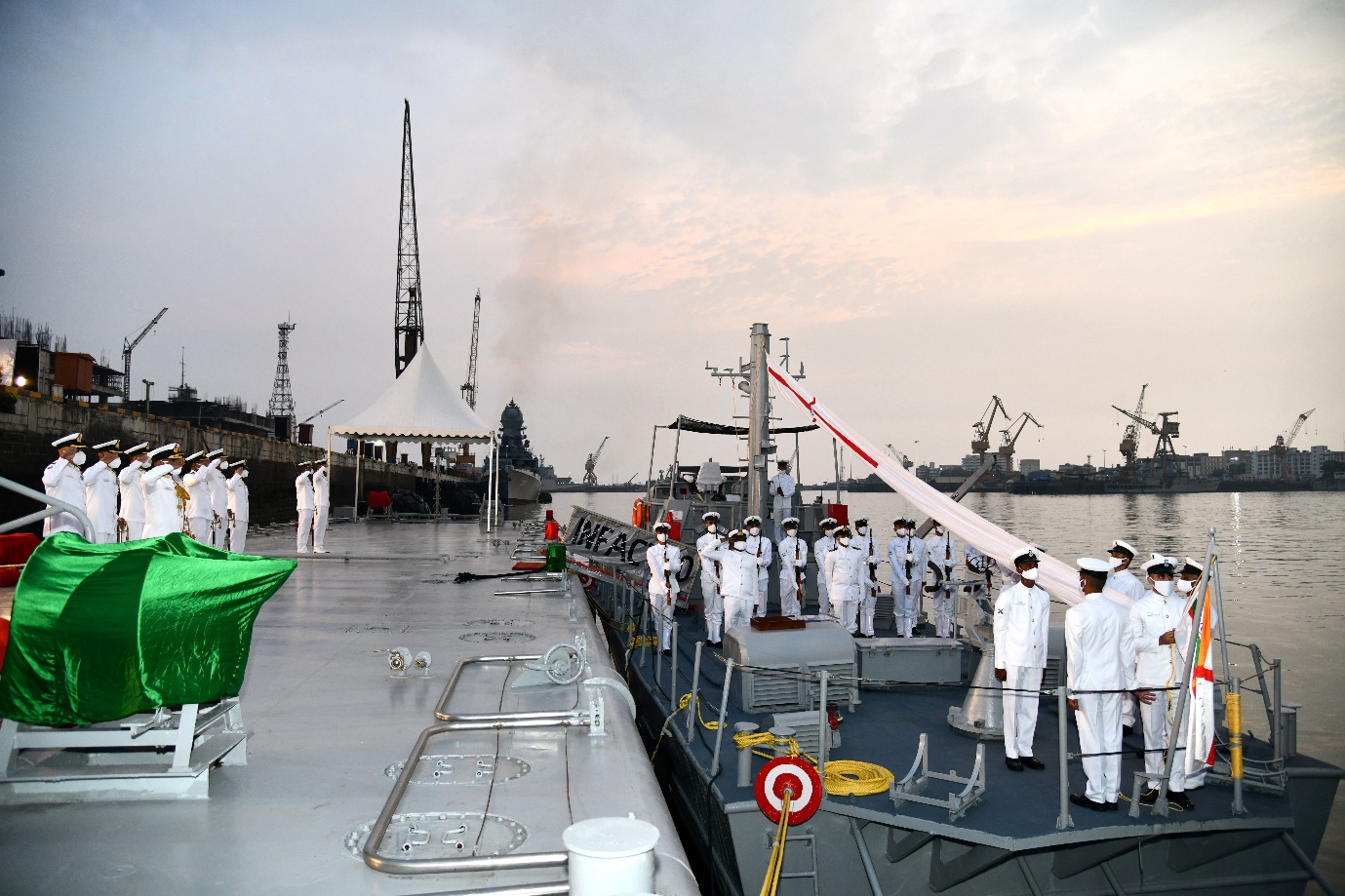 The ship was specially designed for shallow water operations and could build to speeds of up to 45 knots for high speed interception of any intruder craft. Over the last two decades, the ship had actively participated in several coastal security and mine-laying operations and patrolled waters extensively to provide security to Mumbai high and the coasts of Maharashtra and Gujarat. The ship represented courage, daring and an inspiring ability to go into harm's way to accomplish missions assigned to her.